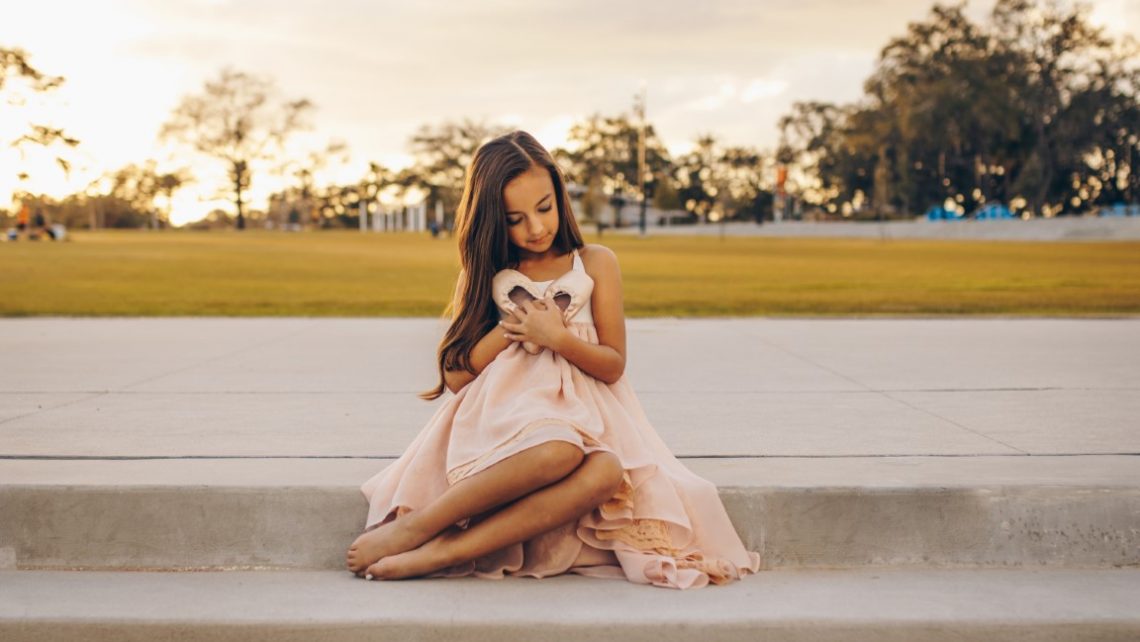 Getting prepared for a dance photoshoot (or really, any photoshoot in general) can feel a little unnerving at times, especially if it's your first time booking a session or if you're not a professional model. But, fear not! Below is a compilation of some tips, along with questions and answers. You'll find feedback both from the dance community and myself, a dance photographer.
Let's get started!
Tip #1
Always warm up and stretch! (Credit: @afballerina)
Depending on how much time you have with the photographer, a dance photoshoot can move quickly, and often times, a particular pose might take a few minutes to capture correctly. Being warmed up will help when it comes to nailing your poses for the camera.
Tip #2
Have ideas for poses and practice ahead of time! (Credit: @kloe.dancer)
Most experienced dance photographers will help you with aligning your poses and positions to best reflect your skills and movement. However, this doesn't mean it's not a good idea to have a few ideas in mind and practiced in advance. Bringing your best skills, such as a stunning leap or a show of flexibility, will make it easier for the photographer to help you look your best for the photo! Don't be discouraged if it takes a few tries to get the right photo – the photographer just wants to capture your best on camera!
Tip #3
Choose the right photographer.
While there are plenty of photographers to choose from, keep in mind that not all photographers have worked with dancers before or have experience working with dancers. Many dance photographers have worked with dancers before, or have danced before. This allows them to help you look best in the photos, as well as to help point out and fix technical issues in poses. Choosing the right photographer for your photoshoot can make a huge impact on the outcome!
Tip #4
Be prepared for the unexpected! (Credit: @edenlovesacro & @elizabeth.ballerina_official)
Throughout my career as a dance photographer, I've worked with dancers in below freezing weather, extra-muddy locations, and slippery spots. Below are a few things to consider taking with you to a photoshoot in addition to your outfits and accessories:
Water (plenty!)
Extra dance shoes (they might get wet or muddy!)
Make-up & Hair product
Wet wipes & towels
Portable changing station (in case you're planning to change outfits on-the-go)
Tip #5
Be yourself! (Credit: @dancer.avaree.08)
Part of the dance photoshoot experience is to capture what's best about YOU! It's OK to express who you are and to allow your personality to shine through the photos. Only you can be you best!
Tip #6
If you need help, just ask!
If you're unsure of a pose or how you look, don't be afraid to ask the photographer or their assistant for help! A great photoshoot is often the result of a strong collaboration between the dancer and photographer.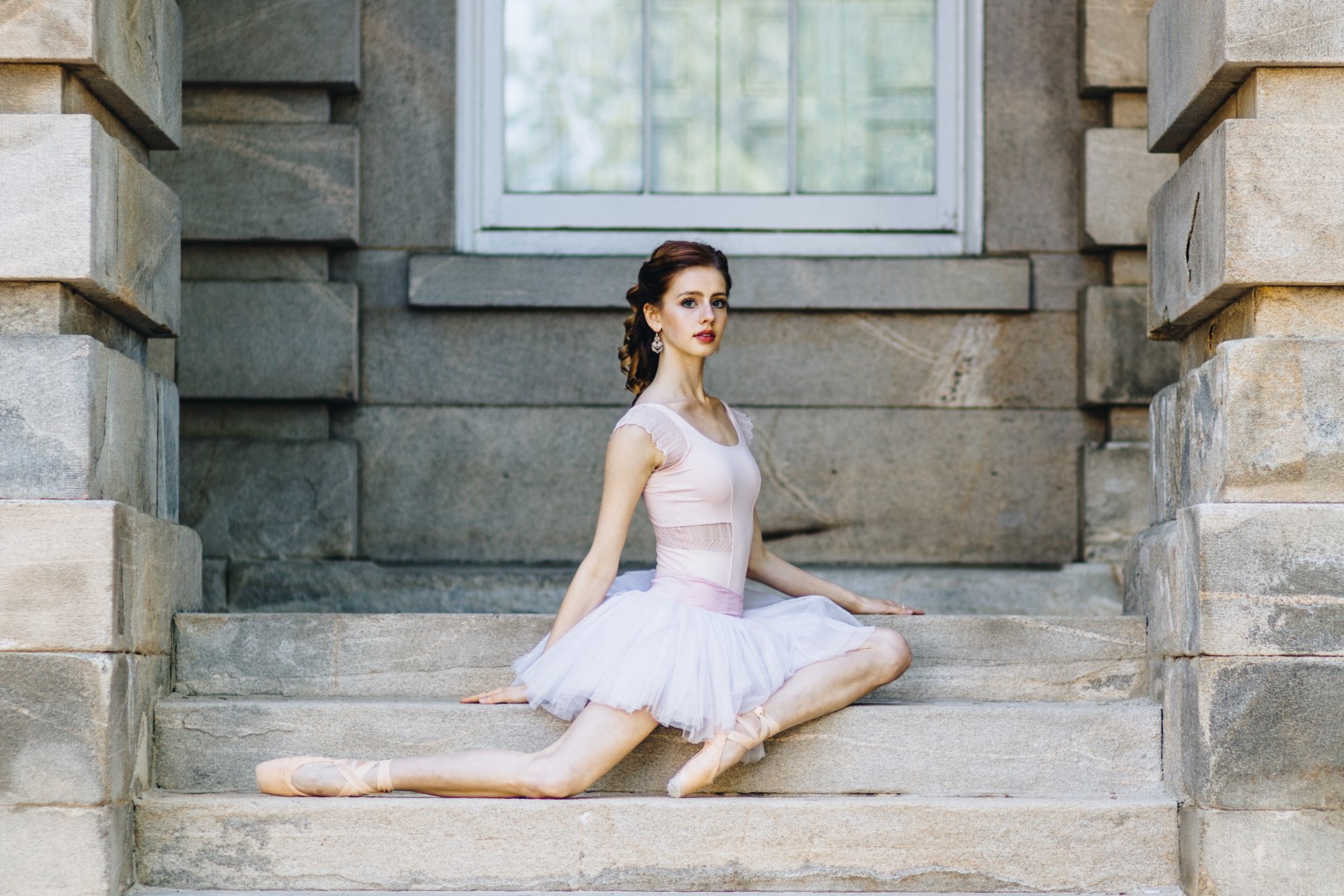 Question #1
What types of colors are best? (Asked by @a_dancer524)
That's a great question! It really comes down to the type of look you and the photographer are going for. I generally suggest that dancers bring several different outfits, some which are brighter in color and others that are more neutral. Depending on the scene, the photographer may determine that a particular color may work better. For example, if I am working in an urban location, I might suggest the dancer to choose brighter colors. However, in a forest, I often lean towards darker tones so the dancer and background don't mesh together. If you're wondering which outfits to bring, don't hesitate to contact your photographer ahead of time and see what they're thinking in terms of colors based on your photoshoot location.
Question #2
What are some tips on choosing good poses? (Asked by @jennadawndancer)
In my experience with working with dancers, I have focused on demonstrating strength, flexibility, and body length through the shots. For example, some angles can make an arm or leg look like it's missing or shortened. Generally speaking, during a photoshoot, the dance photographer will review the pose at the angle of the camera and determine whether the pose will demonstrate those points on camera. However, you can also ask a friend or family member to review your pose from different angles prior to the photoshoot when picking out poses to try. If you're unsure about a pose but would like to know if it can be captured, I would suggest contacting the photographer and discussing beforehand.
Question #3
How much hair and makeup is appropriate for a dance photoshoot? (Asked by @rylee.heafner24)
Generally speaking, as the photographer I leave the make-up and hair styles to the dancers. However, a couple tips I recommend considering would be:
Bring extra make-up. Re-application may be necessary during the shoot. This can happen during the rain!
If you will be doing action shots, including flips, jumps, or headstands, I recommend either starting with your hair up or having the option to tie your hair up. However, hair down can also work well with action shots! It all depends on the situation.
Hope this helps you prepare for your next dance photoshoot! Do you have any tips to share or questions to ask? Let me know below!